Our Sister Property
The Inn Bliss Guesthouse Bed & Breakfast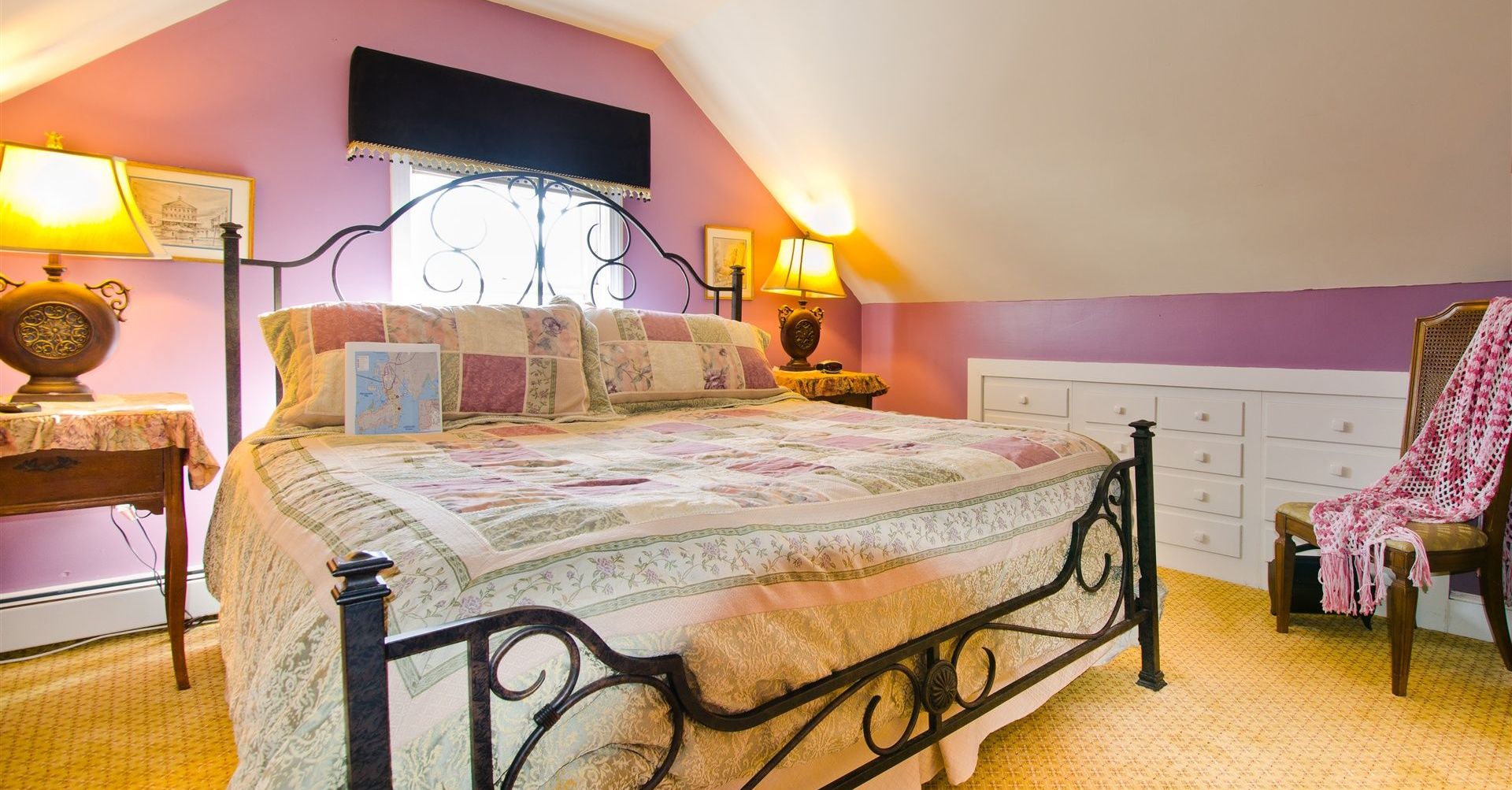 The Inn Bliss Bed & Breakfast is Newport's most comfortable Inns. Not your typical B&B, it's like staying with friends. The rooms are charming, comfortable and clean. The location is walkable to downtown yet still in a quiet neighborhood. The owners are young, energetic and keep things casual and fresh. There is a lot of autonomy and privacy at this house in comarison to the Architect's Inn because there are so few rooms. Free Wifi, Parking and Concierge are just a few of the amenities.
The 1888 Victorian house became an Inn in 2003 and became very popular for it's creative packages and amazing prices. Once everyone tasted our cooking, Inn Bliss then became known for its breakfasts. Later it is known for catering to people with special diets such as gluten-free, lactose free or vegan. Inn Bliss has won 8 straight awards of Excellence from TripAdvisor and has been featured on HGTV as an amazing house rental. It is also proud to be the only Inn to be solely gay owned and operated in Newport County, which deserves its own "badge of fabulousness". Operating now for 12 years, it now has its own following and it's keeping the B&B spirit alive.
The owners later purchased the Architect's Inn-George Champlin Mason House which is the big sister of Inn Bliss. Together, the two historic properties are a magnet for affluent, fun-loving B&B goers with an appreciation for antiques and history. Just call for a quote for room rentals or house rentals and the owners will help you sleep sound, eat well and point you in the direction of a fun getaway.
The Inn can also be rented as a house rental sleeping 10 to 11 people. If you have a group and want a nice old Victorian in Newport for a week or two, this would be perfect.
See our Availability Calendar above for Rooms and Rates. Availability at Inn Bliss is more limited than the Architect's Inn so you would need to book early for it.